Dana Biosphere Reserve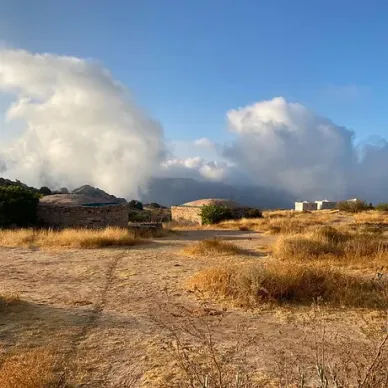 Spanning three climate zones ranging from the forested Mediterranean to the hottest Sudanian penetration, Dana Biosphere Reserve is home to hundreds of species living within diverse ecosystems and habitats. Yet animals are not the only ones to find Dana's natural resources important. For centuries, foreign empires - especially the Roman and Byzantine - coveted the region for its expansive copper and other mineral deposits. Established in 1993, Dana Biosphere Reserve is Jordan's largest biosphere reserve, covering 291 km2 of some of the most diverse landscape in Jordan. In 1994, The Royal Society for the Conservation of Nature (RSCN) instituted the first protected area management plan in Jordan here at Dana, creating an internationally  recognized model for the integration of conservation with socio-economic development. RSCN has made great strides in the Dana Biosphere Reserve, including the integrated conservation and socio-economic development program, building rehabilitation, and the creation of Jordan's first heritage village.
Staying in Dana Biosphere Reserve.
Visitors to Dana are offered three separate accommodations; Dana Guesthouse, Rummana Campsite and
Feynan Ecolodge. The Guesthouse is perched on the edge of Wadi Dana, is a beautifully-styled building that offers breathtaking views of the Reserve, comfortable rooms, traditional Arabic food, and friendly service. It has nine bedrooms, most with private terraces. All of the rooms share external toilets and showers, except for one suite with a private bathroom. The Guesthouse is open year-round.